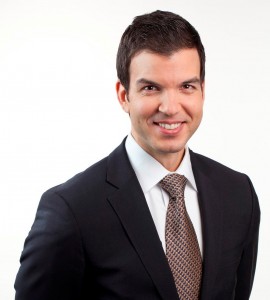 After obtaining my bachelors' degree in civil law from the Université de Sherbrooke and my admission to the Quebec Bar in 1999, I decided to pursue my studies to enhance my credentials in business law. I thus obtained a second bachelor' degree in law (this time at Queen's University in common law, the latter being the legal system practiced in English Canada and the U.S.), as well as a masters' degree in business law from the Université de Montréal. I have also studied management at the HEC business school and completed the required courses at the Ontario Bar.
I spent the first four years of my career practicing in a boutique law firm focused exclusively in business law. My entrepreneurial spirit then lead me to launch my own practice. Like you, I love the entrepreneurial adventure, it allows me to meet all kinds of interesting people who share my passion for business and the success of their companies.
My practice is not similar to traditional law firms. I am fully aware that today's entrepreneur requires legal advice and services in a flexible and timely manner, the whole within a precise budgetary framework. It's with this in mind that I provide innovative legal services in sync with my clients' needs and resources. My goal is not to impress you with a centennial history or with complex and outdated legal jargon, my goal is to offer fast, modern, focused and efficient legal solutions.
My practice is part of the Malek Laflamme l.l.p. legal team, this structure allows me to better serve your legal requirements by offering you a wide range of legal services in many different fields of law.
I would love to get to know you and your business. Book an initial consultation quickly by contacting me using the coordinates below.
---
Education
École du Barreau du Québec
Law Society of Upper Canada
(i.e. the Ontario Bar)
Université de Sherbrooke
Bachelors' degree in law (civil law)
Queen's University
Bachelors' degree in law (common law)
Université de Montréal
Masters' degree in business law and intellectual property law
HEC Montréal
Courses in management
World Intellectual Property Organization (United Nations)
Certificate in intellectual property
Canadian securities course | Canadian Securities Institute
CSC Certification
---
Contact
Mtre Sam Tardif Malek
Malek Laflamme l.l.p.